Lutheran Journeys will guide you through the story of the Celtic Christians, which share close ties to many movements within the modern church. Your community will explore the dedication and deep spirituality of the early church leaders who brought about a shift in Christian understanding that persists even today. Taking in sites throughout Ireland, Scotland and Northern England, your community will experience the region's historic glory as a center for learning and spirituality.
 In traveling through the Isle of Iona, Lindisfarne (Holy Island), and the Wicklow Mountains, the concept of a "thin place" will become known to you. Such holy places of beauty and peace will make it difficult for the soul to distinguish between heaven and earth!  In the words of the Ancient Celts: "heaven and earth are only three feet apart, but in thin places that distance is even shorter."
 Your community will walk in the footsteps of some of the greatest evangelists of the Gospel, outside of biblical times. They will come to better know Saints Patrick, Columba, Kevin, Cuthbert and the Venerable Bede. Your community's Celtic Christianity journey through Ireland, Scotland and Northern England, will leave you forever changed.
An 11-Day Pilgrimage to Ireland & Scotland
Dublin / Wicklow / Glendalough / Newgrange / Down / Armagh / Belfast / Isles of Mull and Iona / Stirling Castle / Lindisfarne / Edinburgh
Day One:
Our journey begins with an overnight flight, with full meal/beverage service and in-flight entertainment, to Dublin, Ireland.
Day Two:
Welcome to vibrant, soulful Dublin! Upon arrival in "Dublin's Fair City," we meet our Faith Journeys Tour Manager and transfer by motorcoach for a panoramic Dublin City Tour. Our first stop will be Christ Church Cathedral, site of Dublin's first wooden church, built by King Sitric Silkenbeard (first Christian Viking King of Dublin in 1038). The present Cathedral dates from 1172. Next, we visit St. Patrick's Cathedral. Built in 1192 in honor of Ireland's patron saint. It stands adjacent to the famous well, where tradition has it, St. Patrick baptized converts on his visit to Dublin. This grand, Gothic cathedral owes part of its renown for being the burial site of its former Dean, Jonathan Swift, author of Gulliver's Travels. Next, we continue on to our hotel and enjoy a group meal before getting some sleep.
Day Three
Today's first stop is the sprawling campus of Trinity College and its famous library. The building is home to the 8th century Book of Kells, a splendidly illuminated version of the Christian Gospels. We also get the chance to visit the Long Room. Once the principal library of the University, it now contains over two hundred thousand books and manuscripts. Next, we board our motorcoach for the short drive into the Wicklow Mountains and Glendalough, located south of Dublin. Known as "the Garden of Ireland", it is the site of a 6th-century monastic site founded by St. Kevin. Set in a glaciated valley with two lakes, the monastic remains include a superb round tower, stone churches, and decorated crosses. The Visitor Center has an interesting exhibition on Glendalough detailing the history, archaeology, and wildlife of this part of Wicklow and includes an audio-visual presentation. Later, we return to Dublin to enjoy the balance of the day at leisure, before returning to our hotel for dinner and overnight accommodations.
View the Full Itinerary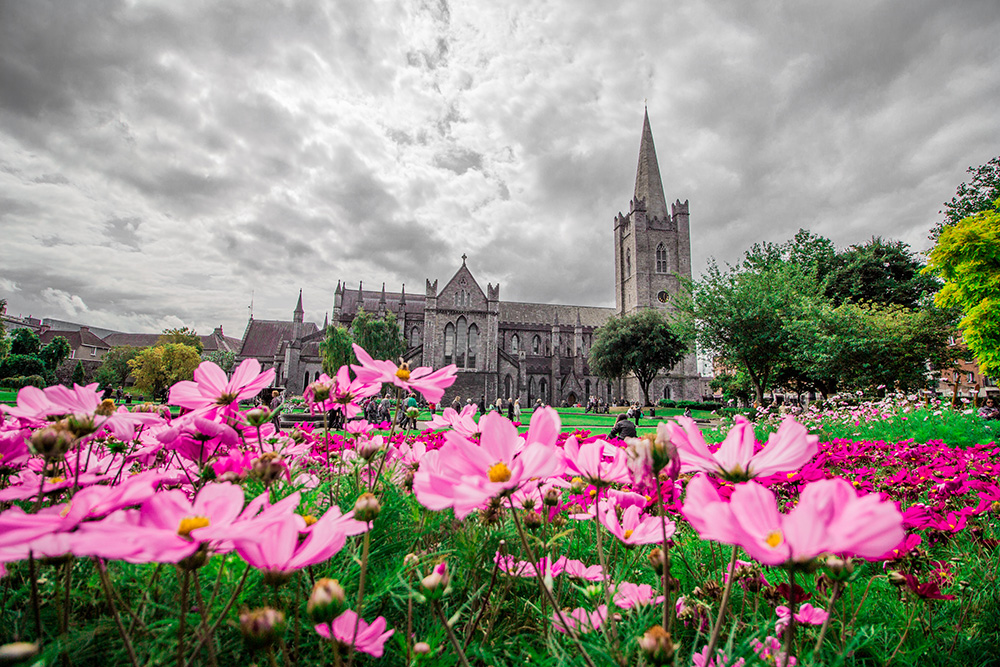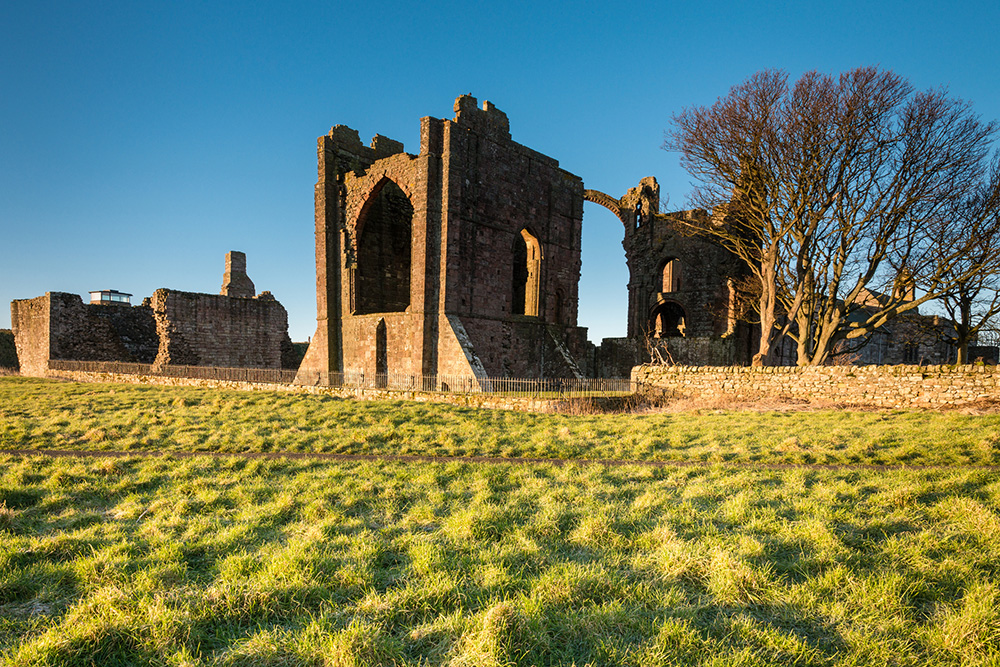 Contact us directly if you have any questions regarding a pilgrimage through the online form or at: